Top 10 wordpress plugin for business needs
It is difficult for someone who has used WordPress to not be familiar with plug-ins. Open web platforms always provide you with a wealth of chances to configure various features, enhancing the effectiveness of managing your business websites. Then, what is a plugin? What are the most widely used WordPress plugins right now? Now let's discover top 10 wordpress plugin together!
Overview of Plugins in WordPress
Let's first discuss WordPress for a little bit before moving on to plugins. Anyone who works in the web programming field or owns an online business must be familiar with this platform.
Of course, the development team behind these websites will incorporate many tweaks and features to enhance the user experience. Plug-ins are the name given to these additional customizations.
All plug-ins are crucial for a WordPress website. Because of them, webmasters can easily customize the website to their preferences without having to directly touch the code.
What is a plugin?
A program or piece of software created specifically to be incorporated into a WordPress website is known as a plugin. The plugins themselves frequently have one or more standout features that improve how the website appears and functions.
Plugins for the WordPress website are written in PHP. One of the popular languages for creating free and open systems like WordPress, which we still use today, is this one.
Several thousand Plug-ins have reportedly been written for WordPress websites as of late. Most plugins are free to use. However, there are still some "Premium" plugins that demand payment in order to utilize them. But you'll notice these paid plugins' significant advantages. resulting in a better user experience with your own website for you.
From the WordPress admin interface, a plugin is simple to install as a webmaster. Alternately, you might download the plugin and FTP-directly upload it.
Plugins are a necessary component for you to successfully manage your website. In order to avoid making your website heavier, you can also add or delete plugins. Because the plugin will speed up your website's loading more the more you utilize it. The user experience will suffer as a result, and website SEO services will suffer as well.
Top 10 WordPress plugin today
The top 10 WordPress plugin that webmasters should use are listed below.
1. Yoast SEO – the most useful wordpress plugin for SEO
Yoast SEO is the best option for you because websites today increasingly need SEO standardization to be better optimized for search engines. The function to alert users as to whether a website or post complies with SEO guidelines has been integrated into Yoast SEO. To meet the SEO standards that Yoast SEO sets out to be effective, the author only needs to alter the layout of his content.
2. Google XML Sitemap
In essence, the sitemap is an XML file that is directly uploaded to the host. The goal is to inform Google on the structure of your website. A sitemap will be difficult and time-consuming to create the conventional method. But you can accomplish that with the Google XML Sitemap plugin.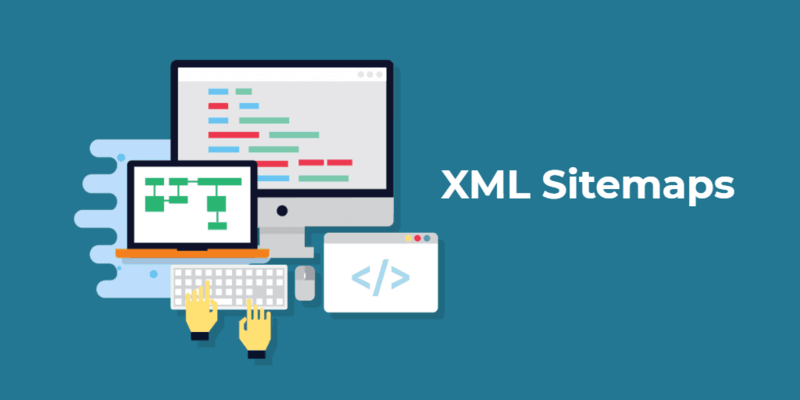 The finest sitemap generator on the WordPress website platform nowadays is thought to be Google XML Sitemaps. By using this plugin, you may improve the speed and accuracy with which Google, Bing, and Yahoo index your website. Sitemaps are often collections of all the pages a user can access.
Google has never said that using sitemaps increases a website's ranking on search engine results pages. However, these search engines will value a website with a thorough sitemap and an understandable layout. Using a map to navigate the city is usually preferable to doing so without one, don't you think?
3. Contact Form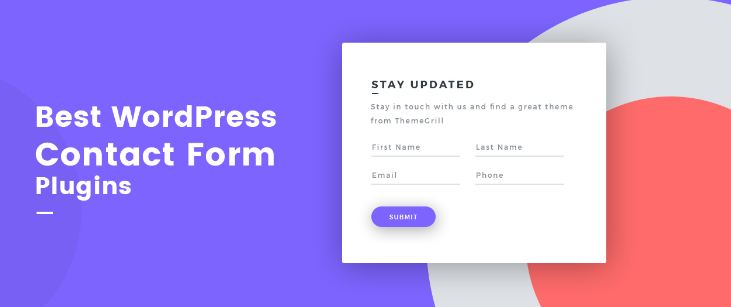 Contact Form is the ideal option if you require a plugin that enables forms to send emails. Contact form 7 is the most recent version.
The form supports CAPTCHA, WordPress Akismet mail filtering, and Ajax-powered submission. This plugin's advantage is that it makes form submission easier and is lightweight and convenient.
4. Akismet Anti-Spam
You may manage the status of your comments with this plugin. Without a doubt, you would never want unpleasant remarks to appear on your website. Additionally, Akismet will scan your website's comments and messages sent via the contact form before comparing them to a worldwide database to guard against spam and dangerous information. On the "Comments" page in your admin interface, you may view a preview of the spam comments that Akismet has detected.
5. WooCommerce
WooCommerce is the ideal plugin for you if you intend to turn your website into an online store. Currently, WooCommerce is regarded as one of the best wordpress plug-ins for e-commerce websites. with exceptional features like a shopping cart page, safe credit card payment, delivery choices, etc.
6. WordFence Security
This WordPress plugin focuses on providing practically the best security currently available. Because of its excellent features, it is widely used. It can, in particular, prevent many common attacks like SQL Injection, XSS, and local hack. WordFence Security also incorporates two-layer passwords that can automatically scan for the most harmful malicious codes.
7. WP Super Cache
This plugin significantly accelerates your website. The technology for tiny and medium websites is caching. In particular, the HTML Cache technique is used. The ease of use of WP Super Cache is one of the reasons why it is so well-liked by users.
8. Elementor Page Builder
With the aid of the Elementor Page Builder tool, you can make stunning website interfaces without writing any front-end code. The primary function of Page Builder is to incorporate the ability to drag and drop elements on a website to insert image content as needed.
You don't even need to be familiar with coding while using Elementor Page Builder. With Elementor, you can build a website from top to bottom, including the header and footer. Elementor is quick, simple to use, and very efficient. Page Builder also helps your website's pages load more quickly. You can easily correct a part on the website if you're not happy with it. This significantly reduces the amount of time needed to develop a website.
9. Smush Image Compression and Optimization
Naturally, it is important to know how to optimize photographs efficiently when these websites today are becoming more and more interested in the image area. However, one of the factors that contribute to the website's slowness is graphics.
For this reason, plugins are necessary. And the Smush Picture plug-in is the remedy to assist your website in effectively optimizing the image issue. You can easily change the image's size and optimize it with Smush Image. thereby reducing the file size and enhancing image quality.
10. WP Rocket
This plugin effectively accelerates your WordPress website. Lazy loading and other characteristics that promote smoother website functioning are some of WP Rocket's exceptional capabilities that can support your website.
WordPress websites that incorporate WP Rocket will plainly show how it may be used. through the use of tools like Pingdom or Google Speed Insight to gauge their pagespeed metrics.
Conclusion
The information you need to know about top 10 wordpress plugin provided above, along with recommendations for the most popular WordPress themes currently available. All the best with your website!
Please read: https://tech.blogtuan.info/rpa-robotic-process-automation.html
Tags :
10 wordpress plugin
wordpress
wordpress plugin